Recent news
IEEE Global Communications Newsletter reports about ITST-2011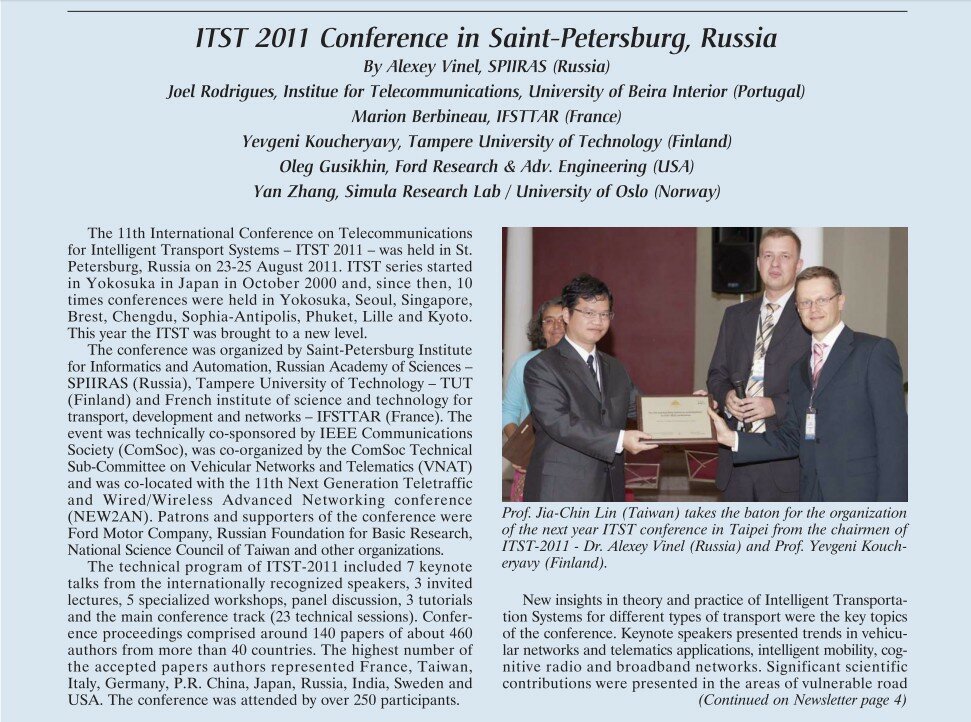 ---
Steering Commitee Meeting on 25. Aug. 2011 in St.-Petersburg
approved Taipei (Taiwan) as ITST-2012 Venue.
---
---
BEST PAPER AWARDS

Performance Implications of Fragmentation Mechanisms on Vehicular Delay-Tolerant Networks
João Dias (Instituto de Telecomunicações, University of Beira Interior, Portugal)
João Isento (Instituto de Telecomunicações, University of Beira Interior, Portugal)
Joel J. P. C. Rodrigues (Instituto de Telecomunicações, University of Beira Interior, Portugal)
Paulo Pereira (INESC-ID & IST-TU Lisbon, Portugal)
Jaime Lloret (Universidad Politécnica de Valencia, Spain)
Roadside and Moving WAVE Providers: Effectiveness and Potential of Hybrid Solutions in Urban Scenarios
Claudia Campolo (University "Mediterranea" of Reggio Calabria, Italy)
Hector Agustin Cozzetti (Istituto Superiore Mario Boella, Italy)
Antonella Molinaro (University "Mediterranea" of Reggio Calabria, Italy)
Riccardo M. Scopigno (Istituto Superiore Mario Boella, Italy)
A Validated 5.9 GHz Non-Line-Of-Sight Path-Loss and Fading Model for Inter-Vehicle Communication
Thomas Mangel (BMW Group Research and Technology, Germany)
Oliver Klemp (BMW Group Research And Technology, Germany)
Hannes Hartenstein (Karlsruhe Institute of Technology, Germany)
AWARDS FOR THE OUTSTANDING CONTRIBUTIONS TO ITST-2011 CONFERENCE

Gianluigi Ferrari and Stefano Busanelli (University of Parma, Italy)
Jia-Chin Lin (National Central University, Taiwan)
Marion Berbineau (IFSTTAR, LEOST, France)
Oleg Gusikhin (Ford Motor Company, USA)

---
Conference program is published

Conference is technically co-sponsored by IEEE Communications Society and co-organized by the Technical Sub-Committee on Vehicular Networks and Telematics (VNAT)

---
Information about panel discussion
"ERA-Glonass: Technological Framework and Applications"

with Dr. Yaroslav Domaratsky (Director of automotive electronics department, Navigation Information Systems, Joint Stock Company)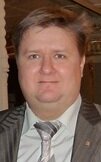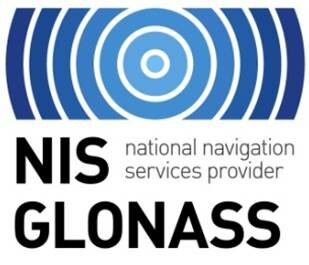 is available here

---
Information about the tutorials is available here

---
INVITED KEYNOTE SPEAKER

Making Cars Talk: Enabling the Connected Car
August 25 (10:45 - 11:40)
Mr. Jim Buczkowski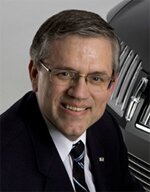 A Henry Ford Technical Fellow and Director Electrical and Electronics Systems Research & Advanced Engineering, Ford Motor Company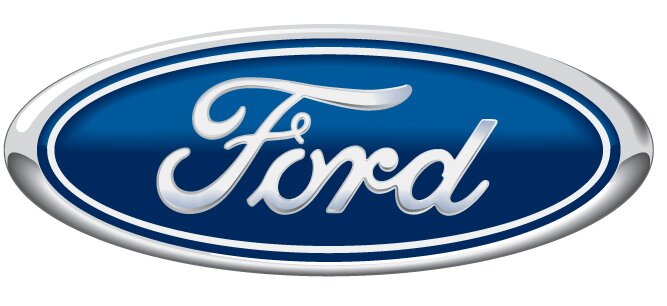 Abstract: Ford Motor Company has received global recognition as a leader in in-car connectivity with SYNC. Capitalizing on the consumer's need to remain connected everywhere and having access to their important contacts, media and information, Ford has created an in-car experience through a strategy Ford calls "Built-in, Brought-in, Beamed-in." Wireless connectivity is at the heart of this in-car experience and Jim Buczkowski will discuss the evolution of SYNC, the challenges of creating an exceptional in-car experience and the future role wireless connectivity will play in delivering great automotive products.
Bio: Jim Buczkowski is a Henry Ford Technical Fellow and Director Electrical and Electronics Systems Research & Advanced Engineering at Ford Motor Company. He is responsible for Research and Design of electrical and electronic systems including Infotainment, Telematics, Driver Information and Active Safety systems for Ford Vehicles Globally. He has 32 years with Ford Motor Company including experience in Electronics Design, Electronics Manufacturing (including manufacturing assignments in the U.S and in Spain), Product Development Quality and Manufacturing and Supply Chain Information Technology. He holds a Bachelor's degree in Computer Engineering and a Master's degree in Electrical Engineering, both from the University of Michigan.
INVITED KEYNOTE SPEAKER

Vehicular Networks and Telematics Applications: Next ICT industry for the knowledge-based economy

August 23 (9:15 - 10:15)
Dr. T. Russell Hsing (with Dr. Piotr Szczechowiak)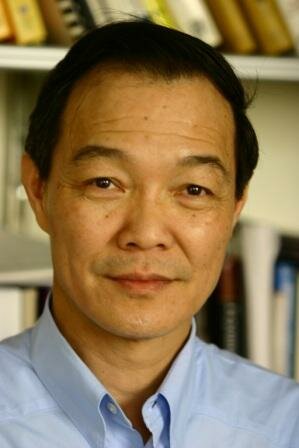 Abstract: With the advance of wireless communications, each automotive vehicle will become a unique communication node in the global networks for the near future. This vehicular networks in turn will support interactions within the automobile, with the surrounding environment, over conventional communications infrastructure (V2I) and directly with nearby vehicles (V2V). Many potential applications that could be supported include safety, security, health and status of the automobile, user services, passenger entertainment, and more efficient use of the transportation and telecommunications infrastructure. We will address how such a vast service and network system can be scaled, supported, made reliable and economical. Important issues are the maturity of the technology, the value of the services performed, the business models and rationale for creating such networks in the first place, and the complex regulatory regime and standards that must be established.
During the past decade, the Information and Communications Technology (ICT) industry has a tremendous business success in IC, PC and cellular phones design/manufacturing.. Now the urgent question is: What is the next promising industry in the ICT area, which could keep the growth momentum going during this knowledge-based economic era? Based on experiences and understanding in ICT industry, this talk will propose that "Vehicular Networks and Telematics Applications" should be one of the candidates to pursue now. The potential challenges, solutions requirements and standards activities associated with this new potential industry will be discussed in this talk also.
Bio: Dr. T. Russell Hsing ( This e-mail address is being protected from spambots. You need JavaScript enabled to view it ) is a Fellow of the IEEE, the British Computer Society (BCS) and SPIE- The Internal Society for Optical Engineering. He is an Executive Director to manage and lead the Emerging Technologies and Services Research Department at Telcordia Technologies (formerly Bellcore) in New Jersey. He is responsible for the R&D initiatives on: (1) vehicular networks and telematics applications, (2) diagnostics and prognostics for auto industry, (3) video-based physical security applications, and (4) business process and system dynamics modeling. He is now also supervising Directors of Telcordia Applied Research Center in Taiwan (TARC-TW) and Poland (TARC-PL) which are fully owned subsidiaries by Telcordia Technologies. Prior to joining Bellcore in 1986, he accumulated a wealth of research & development and product management & development experiences through affiliations with Burroughs, Xerox, GTE Labs, Telco Systems Fiber Optics Corporation, and TASC. Since 1995, Dr. Hsing has pioneered the technology transfer and the commercialization of Telecom technologies for Telcordia and Bellcore in the Asia/Pacific region through a joint venture and business alliances with strategically positioned and well financed local companies. He has accumulated 30+ years in the wireless communication and information & communications technologies (ICT) industry. He has received a B.Sc. (1970) from the National Chiao Tung University in Taiwan, and then M.Sc. (1974), Ph.D (1977) in Electrical Engineering from the University of Rhode Island in US. He is now an adjunct professor at the Arizona State University in US and also a visiting professor at the Peking University in China. He is also a Scientific Advisory Board for the Institute of Networks Coding at the Chinese University in Hong Kong. His research interests have covered the areas of communication signal processing and VLSI implementations, video coding and image transmission, wireless sensors networking and access technologies, and automotive telematics technologies and applications. He has four patents granted and and published extensively. He is now a co-editor (with Professor Vincent K. N. Lau) for a book series of the Information & Communications Technologies (ICT) for John Wiley & Sons, Inc., Publication. He has been a member (term 2006-2008) and then the chair (term 2010-2011) of the Fellow Evaluation Committee , and also a member of the Award Committee for the IEEE Communications Society. He is the founding chair of the Vehicular Networks and Telematics Applications (VNTA) Sub-Technical Committee for the IEEE Communications Society.
INVITED KEYNOTE SPEAKER
Vehicular Ad hoc Network and Its Challenges

August 25 (10:15 - 10:30)
Dr. Fan Bai (presented by Dr. Alexey Ushakov)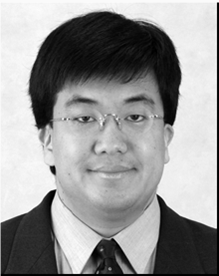 Bio: Dr. Fan Bai (General Motors Global R&D) is a Senior Researcher in the Electrical & Control Integration Lab., Research & Development and Planning, General Motors Corporation, since Sep., 2005. Before joining General Motors research lab, he received the B.S. degree in automation engineering from Tsinghua University, Beijing, China, in 1999, and the M.S.E.E. and Ph.D. degrees in electrical engineering, from University of Southern California, Los Angeles, in 2005.
His current research is focused on the discovery of fundamental principles and the analysis and design of protocols/systems for next-generation Vehicular Ad hoc Networks(VANET), for safety, telematics and infotainment applications. Dr. Bai has published about 40 book chapters, conference and journal papers, including Mobicom, INFOCOM, MobiHoc, SECON, ICC, Globecom, WCNC, JSAC, IEEE Wireless Communication Magazine, IEEE Communication Magazine and Elsevier AdHoc Networks Journal. In 2006, he received Charles L. McCuen Special Achievement Award from General Motors Corporation "in recognition of extraordinary accomplishment in area of vehicle-to-vehicle communications for drive assistance & safety." He is a He serves as Technical Program Co-Chairs for IEEE WiVec 2007 and IEEE MoVeNet 2008. He is an associate editor of IEEE Transaction on Vehicular Technology and serves as guest editors for IEEE Wireless Communication Magazine, IEEE Vehicular Technology Magazine and Elsevier AdHoc Networks Journal. He is also serving as a Ph.D. supervisory committee member at Carnegie Mellon University and University of Illinois – Urban Champaign.

INVITED KEYNOTE SPEAKER

"ICT research cooperation without Borders"

August 23 (10:30 - 11:30)
Dr. Werner Mohr

Chairman of Net!Works, Head of Research Alliances at Nokia Siemens Networks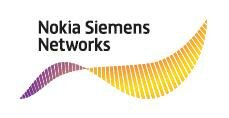 INVITED KEYNOTE SPEAKER

August 25 (8:45 - 9:30)
Dr. Hendrik Berndt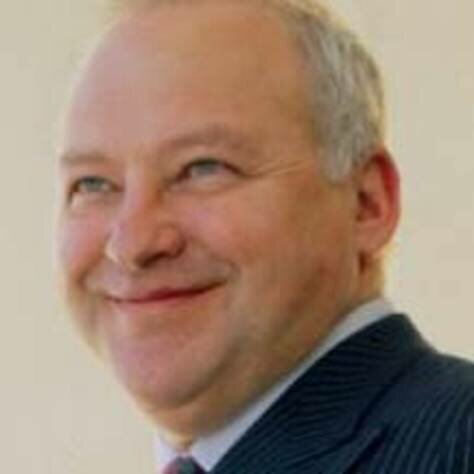 Vice President & Chief Science Officer

INVITED KEYNOTE SPEAKER

Intelligent Mobility - Key Technologies to make EC White Paper on Transport come true
August 23 (11:30 - 12:30)
Assist. Prof. Wolfgang Steinicke
EURNEX Secretary General

INVITED KEYNOTE SPEAKER

Cognitive radio - an opportunity and challenge for intelligent transportation systems
August 24 (9:15 - 10:00)
Prof. Riku Jäntti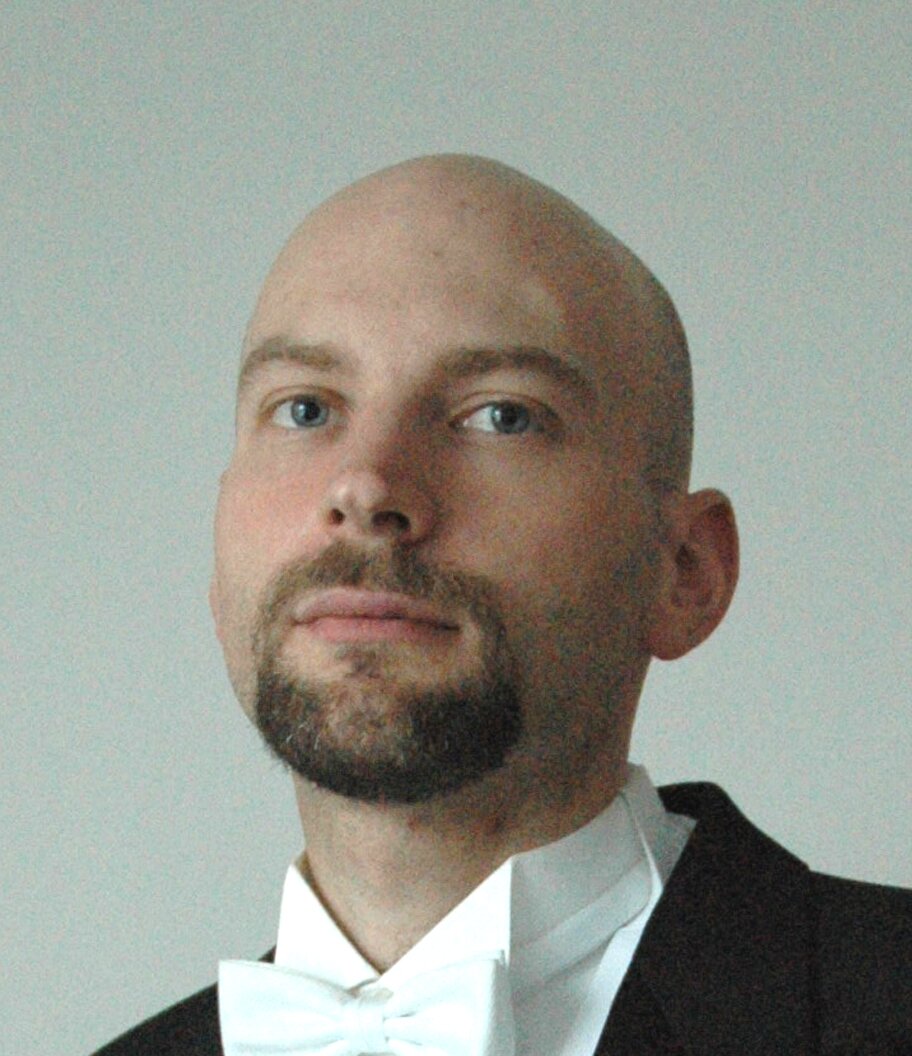 Head of the Department of Communications and Networking (Comnet) at Aalto University, Finland
Abstract: The need for radio spectrum is growing due to the wide spread deployment of the mobile internet and emerging new machine-to-machine communication applications including various intelligent transportation systems (ITS). Simple spectrum measurements indicate that large portion of the spectrum is currently unoccupied and thus free for secondary usage for the cognitive radio. These bands that on first glance appear free include among other things maritime and aeronautical radar bands, aeronautical DME bands as well as weather radar bands. Hence, many of the candidate bands for cognitive radio seem to be critical for ITS. In this talk, we discuss under which conditions secondary access to a band is possible. We start by defining spectrum availability and opportunity and then discuss the availability of various candidate bands for secondary use from the primary system protection point of view. One of the key problems in the secondary access is the control of aggregated interference from multiple secondary users. We discuss how this interference could be controlled.
Bio: Prof. Riku Jäntti received my doctoral degree in automation and systems technology in 2001 from TKK. After dissertation he becomes faculty member at the University of Vaasa where he worked as professor (pro term) of telecommunications for five years. His job there was to establish the Master's program in Telecommunications Engieering. In 2006, he received five year term as a professor of radio communications at the TKK (nowadays Aalto University). Currently he is the head of the Department of Communications and Networking. He is a senior member of IEEE, associate editor of IEEE Transactions on Vehicular Technology, and vice chair of the IEEE Vehicular Technology Finland Section. In addition, he is a member of Finnish Automation Society.
/p
The venue of ITST-2011 is "Venice of the north" - Saint-Petersburg, Russia
Saint-Petersburg, Russia
Saint-Petersburg, the second biggest city in Russia, is one of the main cultural, historical and architectural centers of the country. The city was named in the honor of the saint patron of Peter The Great, who founded Petersburg in 1703. He modeled the city after European capitals and it has been referred as Russia's "Window to Europe" for a long time. For more than 200 years (till 1918) St. Petersburg was Russian capital. St. Petersburg is divided into numerous islands by rivers and canals and is often called "Northern Venice". Palaces, museums, theaters, parks and beautiful suburbs made St. Petersburg a renowned piece of the world cultural heritage. No other major European city can rival neither this experience nor the atmosphere on the streets of St.-Petersburg during the summer months - lively, friendly, romantic and bustling with people.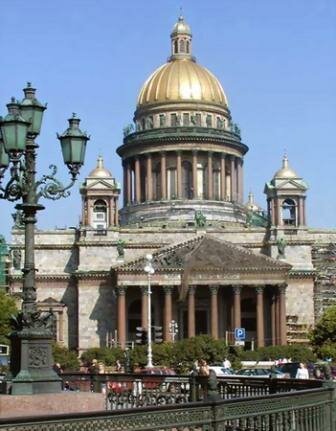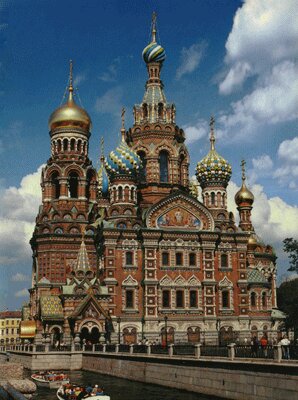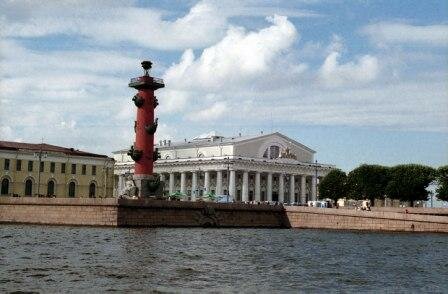 Conference Venue



Conference venue is Park Inn Pulkovskaya Hotel ****
Address: 1, Pobedy Square, St. Petersburg
Telephone: +7-812-740-3900
Park Inn Pulkovskaya hotel is situated close to the heart of the city and main airport (5 km from the Pulkovo International Airport); it is about a 5-minute walk to the Moskovskaya Metro Station.

The hotel features 842 modern and well-designed guest rooms with flat-screen TVs as well as the in-house brewery restaurant, complimentary fitness center and pool.

Standard rooms are air-conditioned and are equipped with work desk, two-line telephone, satellite television, and refrigerator. In the bathroom there are bathroom amenities and a hair dryer.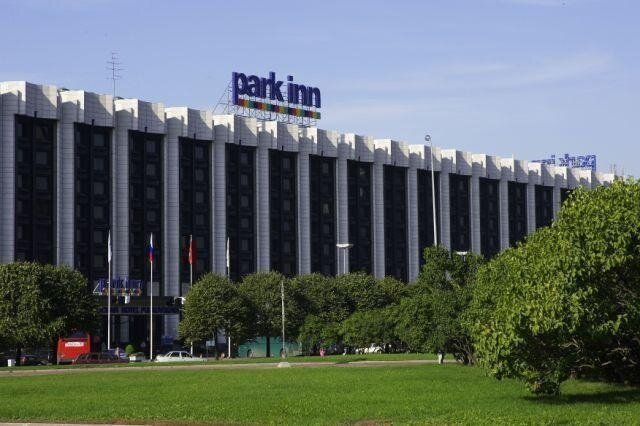 All sessions will take place at the 2nd building of the hotel Park Inn Pulkovskaya (main entrance is from Varshavskaya Street).

Conference Map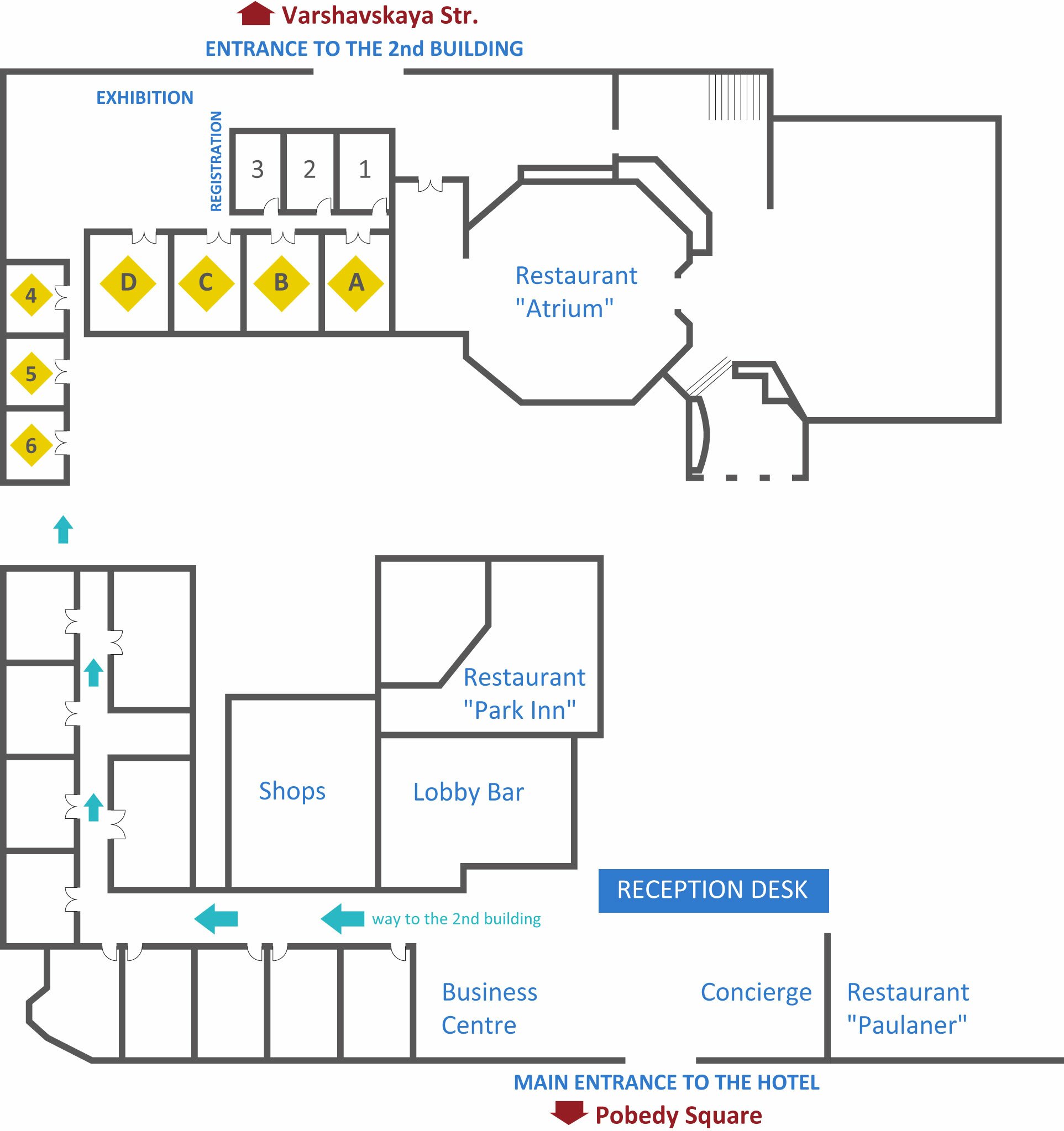 View ITST-2011 Map in a larger map.
How to reach the Conference Venue
1) From the airport Pulkovo-2